The Benjamin Royal Sonesta New York Hotel
40.75646

,

-73.972108
New York

,

United States

|
240US$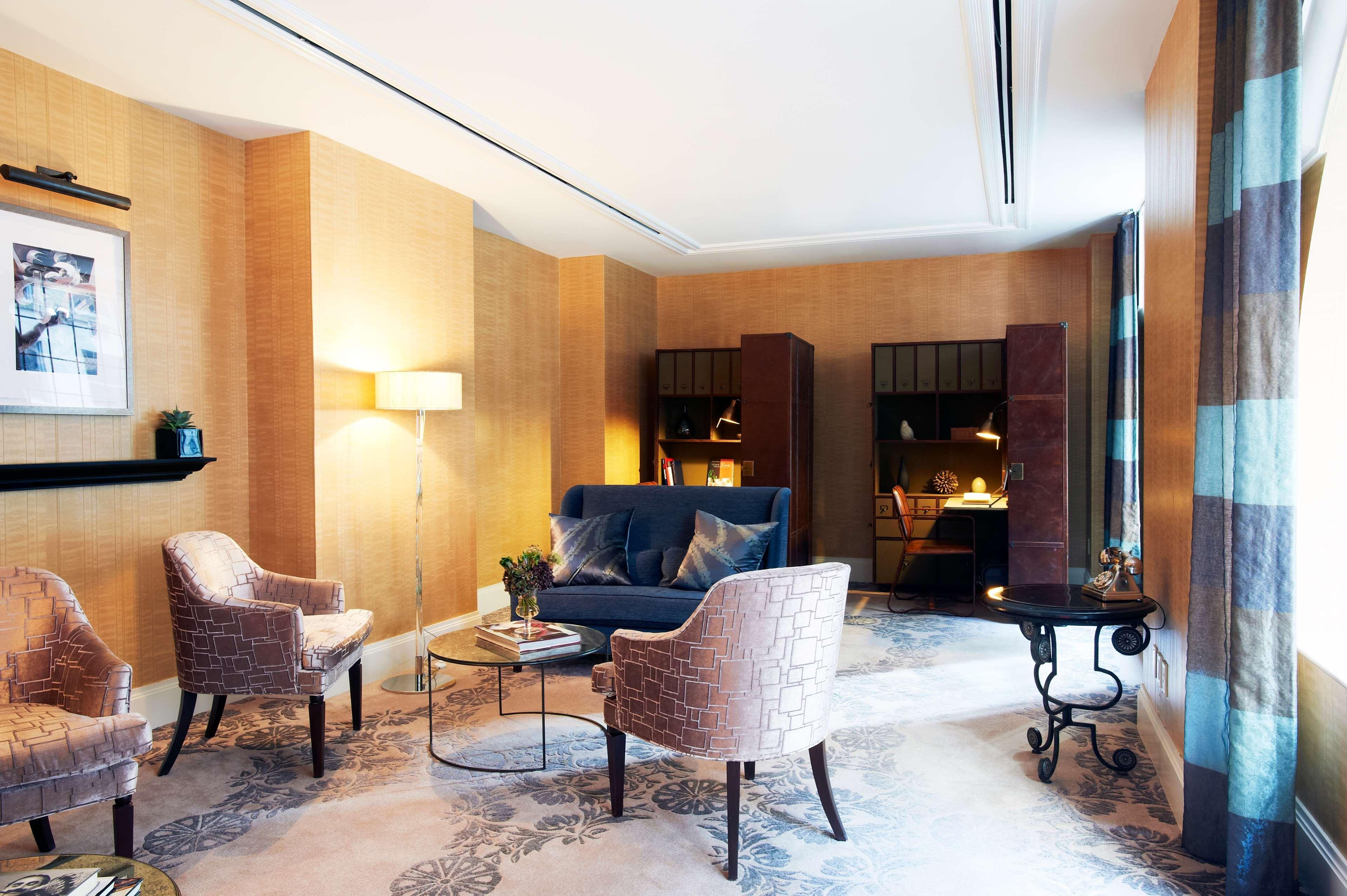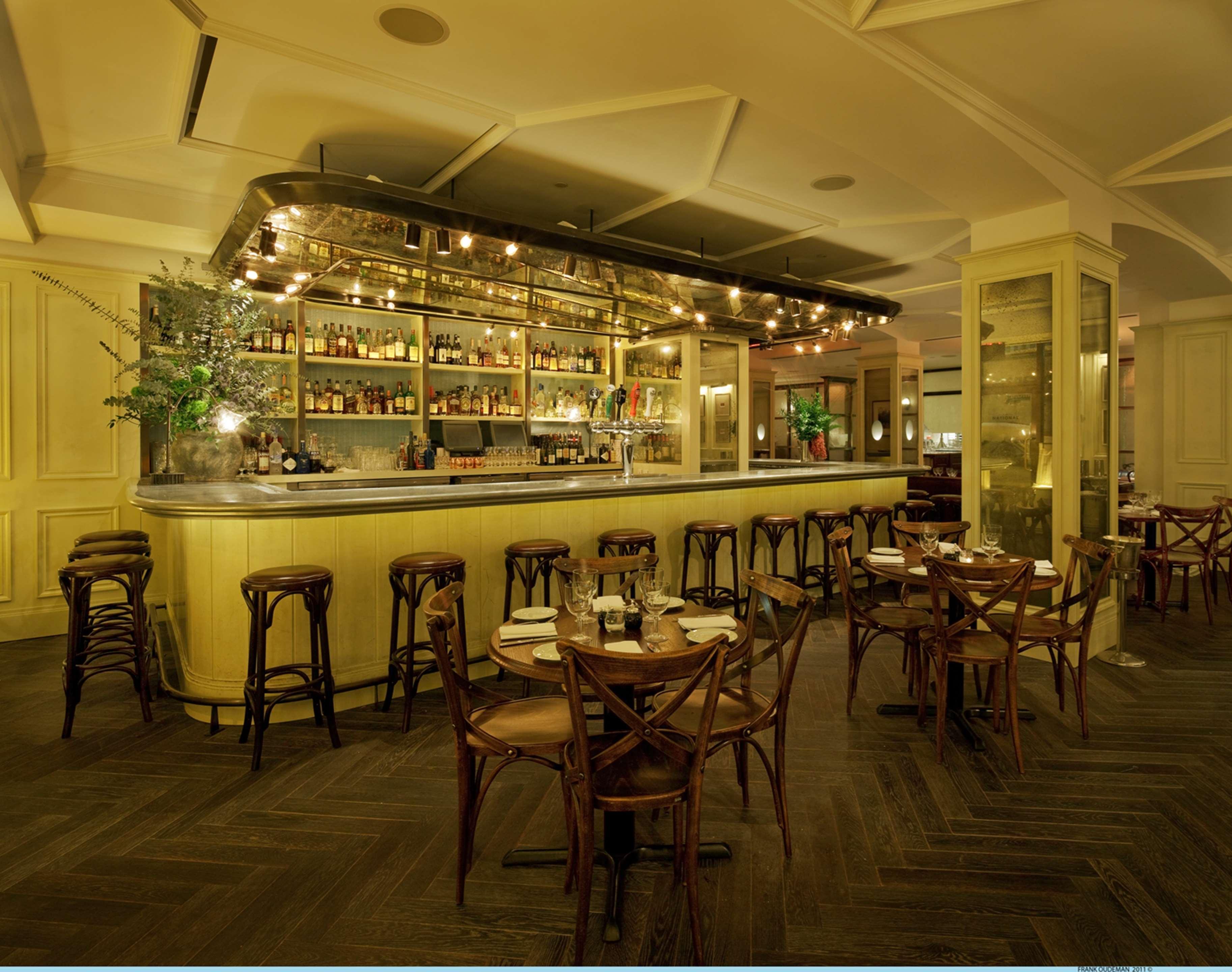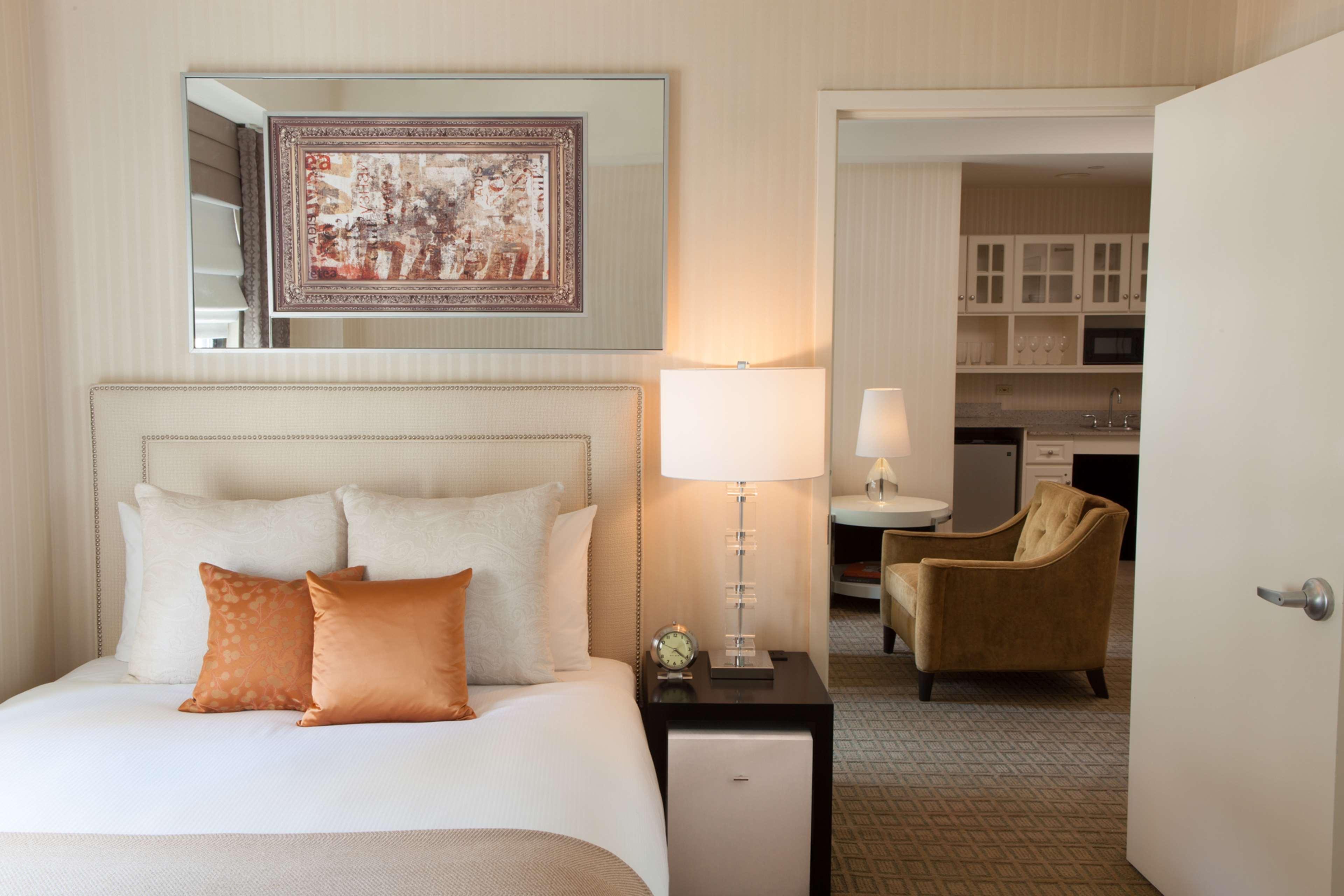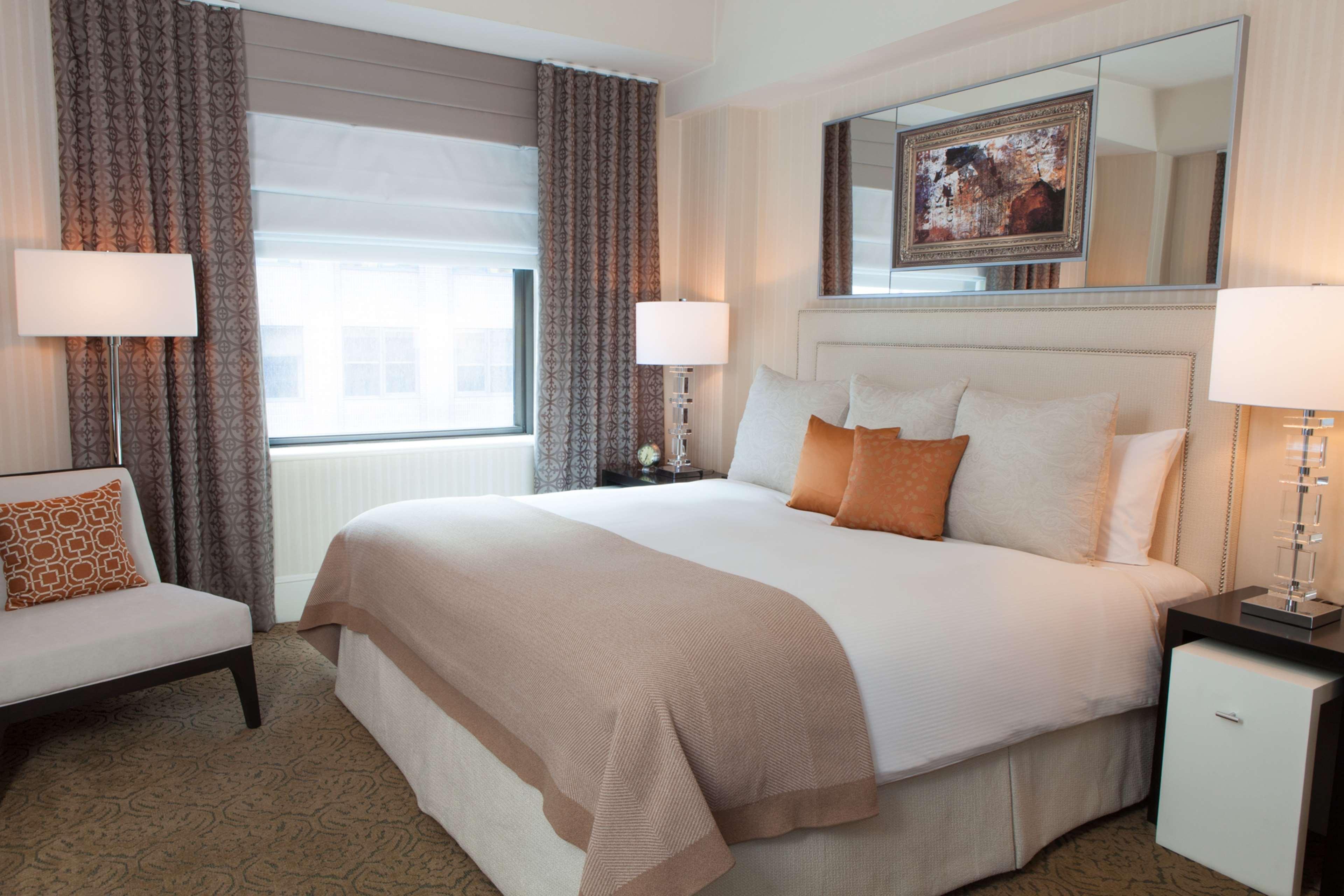 Address
125 East 50Th Street
,
New York
,
New York
,
United States
,
10022
, New York State
Overview
Overlooking the garden, The Benjamin Royal Sonesta New York offers deluxe 5-star accommodation just in the center of New York City. In 2012, the venue was successfully renovated.
Location
The property is less than 2.8 miles from Tenement Museum. Prometheus is a short walk away, while Solomon R. Guggenheim Museum is at a 2 miles distance. In the vicinity of the hotel there is Central Park. Grand Central train station can be reached in a 15-minute walk.
Rooms
The property offers a range of rooms with an individual safe, a work area and a dining area. Each room comes with an en suite bathroom equipped with a bathtub, a roll in shower and a hairdryer.
Leisure
It provides free access to a gym and beauty services. The hotel features fitness classes and a fitness center to stay in shape.
Internet
Wireless internet is available for additional charge.
Guest Parking
Private parking is possible on site at USD 65 per day (USD 75 for SUVs and minivans).
The hotel personnel speaks English, Spanish, Turkish.
Year renovated:   2012.  Number of floors:   26.  Number of rooms:   209.
Best-Rated Royal Sonesta Hotels around New York
With the utmost dedication to excellence, Royal Sonesta Hospitality Group provides guests with luxurious accommodations and superior service. Each property is designed to offer a world of unparalleled comfort and convenience, ensuring memorable experiences for every guest. From the delectable cuisine to the breathtaking views, Royal Sonesta caters to a discerning clientele seeking sophisticated elegance with a personal touch.
69 reviews

132$ / night

132 reviews

243$ / night

173 reviews

143$ / night

98 reviews

256$ / night

55 reviews

245$ / night

34 reviews

129$ / night

18 reviews

183$ / night

61 reviews

235$ / night
Most Booked Hotels for Your Next Trip
Facilities
Most popular facilities
Parking
USD 65 per day (USD 75 for SUVs and minivans)
Baggage storage
Baggage storage
Locker room
24-hour services
Late check-in/ -out
24-hour reception
General
Paid Wi-Fi
Parking
Baggage storage
24-hour services
Fitness/ Gym
Spa and relaxation
TV
Elevator
Guest Parking
Private parking is possible at a location nearby at USD 65 per day (USD 75 for SUVs and minivans).
Services
Housekeeping
Dry cleaning
Wedding services
Wake up service
Business
Business center
Meeting/ Banquet facilities
Secretarial service
Translation service
Fax/Photocopying
Audiovisual equipment
Spa & Leisure
Public terrace/Patio
Spa center
Room features
Air conditioning
Heating
In-room safe
Sitting area
Balcony
Tea and coffee facilities
Turndown service
Dining table
Ironing facilities
Bathroom
Bathtub
Shower
Hair dryer
Towels
Slippers
Free toiletries
Lighted makeup mirror
Bedroom
Bed linen
Pillow menu
Down comforter
Media
Flat-screen TV
Cable/ Satellite television
Paid movies
Free local telephone calls
Good to know
Check-in
from 16:00-23:59
FREE
Check-out
until 11 am
FREE
Pets
Pets allowed on request at the price of USD 75 per stay, 2.
Rooms and availability

Bed options:

Room size:

305 sq. feet

Max:

2 persons

Bed options:

Room size:

250 sq. feet

Max:

2 persons

Bed options:

Room size:

305 sq. feet

Max:

4 persons
Location
125 East 50Th Street
,
New York
,
New York
,
United States
,
10022
, New York State
City landmarks
Nearby
Restaurants
Hotels nearby
20 West 34th Street
Empire State Building
3700 ft
Landmark
Rockefeller Center
2200 ft
30 Rockfeller Plaza Enter on West 50th Street
Museum
The Metropolitan Museum of Art
1.7 mi
Library
New York Public Library
4100 ft
Museum
The Museum of Modern Art
2600 ft
405 Lexington and 42nd St.
Chrysler Building
2200 ft
Museum
American Museum of Natural History
1.7 mi
Museum
Madame Tussauds New York
1.2 mi
Public Building
United Nations Headquarters
4000 ft
Library
The Morgan Library & Museum
4400 ft
150 E 36th St # 158
Sniffen Court Historic District
3800 ft
Museum
Guggenheim Museum New York
2.0 mi
Stadium
Madison Square Garden
1.7 mi
Square
Pulitzer Fountain
4400 ft
Church
St. Patrick's Cathedral
1300 ft
Restaurant
The National Bar & Dining Rooms
200 ft
Restaurant
Irving Farm Coffee Roasters
100 ft
Restaurant
Bistango at the Kimberly Hotel
200 ft
Restaurant
Empire Steak House
300 ft
Getting around
Train
Grand Central Station
2000 ft
You can book a shuttle, once your reservation is complete.
Reviews of The Benjamin Royal Sonesta New York
Lewis

Enjoyed Luxurious Amenities and Great Service This hotel offers exclusive amenities and great service. The Spa center was top-notch and the public terrace was a great addition. The private facilities were a delight, making our stay very memorable. Moreover, the location is superb, with great access to the city's landmarks.

Room Cleanliness Could Improve The only minor issue we encountered was the cleanliness of the room. Although it was generally clean, some areas needed attention. However, the staff was very helpful in resolving the issue promptly. we had a luxurious stay and would highly recommend this hotel.

Michael

The hotel had decent rooms and a good location that was accessible to all the places nearby. They provided us with a decent breakfast buffet that was complimentary, and the staff was friendly to us. The champagne served on New Year's Eve was a nice touch.

The hotel had an issue with the elevators, taking up to 15 minutes to get to the room, which was ridiculous. There were not enough toiletries provided, and we had to request them repeatedly. The shower had poor water pressure, which made it difficult to shower.

Francis

The hotel's location is perfect, being in the heart of the city's business area makes it very convenient. The view from the room was breathtaking, worth staying for. The staff was cooperative always with a smile on their face, they made a difference. The breakfast had everything you could want, a real feast. We enjoyed the leisure facilities a lot, especially the fitness center.

Although the hotel was brilliant, the parking was a bit of a hassle.

Ken

We recently enjoyed a romantic escape in midtown NYC and were pleasantly surprised with our stay. The complementary toiletries and turn down service were a lovely touch, and the location was perfect for exploring the city. We also appreciated the cozy atmosphere of the hotel bar.

The elevators were a bit slow and cramped, which made it difficult to get around the hotel quickly. Additionally, the hotel's policy on incidental charges only being accepted via card was frustrating as we prefer to use cash when traveling.

Aaron

We recently stayed in a hotel in midtown Manhattan and were impressed with the luxurious facilities. The rooms were spacious and elegantly decorated, with exclusive amenities and comfortable beddings that ensured a restful sleep. The staff provided excellent service with their helpful and friendly demeanor.

While we enjoyed our stay, we did find that the complimentary coffee/tea lacked enough milks/creams. It would have also been nice to have a public terrace/patio to enjoy the outdoors. this hotel was a great choice for its prime location and comfortable and private facilities.

George

The hotel had a great local atmosphere, and is well connected with many restaurants and shops nearby. A great complementary breakfast was offered every morning, along with a cocktail hour in the evening. The staff was very friendly and helpful.

The hotel is a bit dated which can be seen in the furniture, but that didn't have too much of an impact as my room was clean and functional. Also, the gym was a little small.

John

We had a luxurious stay at this hotel. The exclusive amenities provided us the comfort we desired. The service was impeccable and the Spa centre was a great way to unwind. The Public terrace allowed for stunning views and relaxation. The location advantages of being in the heart of the city made our stay both convenient and memorable.

The only minor issue we had was that the private facilities were not up to par with the rest of the luxurious room advantages. this hotel fulfilled all our needs and exceeded our expectations providing us with a memorable and luxurious stay.

Joe

we truly enjoyed almost everything: excellent location, polite staff. the room was bright, bed and pillows were extremely comfortable. their doorman is the best! café ess-a-bagel was 600 feet away from the place.

Donald

Appreciated that the hotel was great. Wonderful views from the window. Location at a short distance from 5th avenue-53rd street metro station. Worth its 5 stars...

Living on a noisy street.

missing

Location, equipment of the rooms, Internet/WLAN

The porters were a little pushy in trying to arrange a limo service.

missing

The location is very good. The room is pleasantly large by NY standards. The bistro is very nice.

WLAN only for a fee. A little dusty.

missing

Very comfortable beds. Great view from the balcony. Very good staff. Especially Stephanie from the reception; a true angel.

Jaci

We stayed here right after Thanksgiving. I prepaid for our queen suite but when we got there they had no queen rooms available. They offered me a $50 food credit which I thought was slightly insulting. We stayed in a double room and then they moved us to a queen room, we never got the room that was already paid for and they did not offer to reimburse me for the change. They also talked me into a $250 ride form the airport which I later found out only cost $75. Was not super impressed with the hotel as a whole. Won't stay here next time.

Great location but several other hotels on the same street so there are options.

missing

The hotel is very good, the restaurant le National is very nice although very noisy. The rooms are spacious but be careful to take rooms in the heights to avoid noise although do not panic you are in NY anyway. You are close to everything and the subway is right in front of the hotel. it's pretty cool the hotel is pretty central to all the attractions in the city. Arm yourself with your sneakers and forward, NY is at your feet!!!!! We were on the 19th floor it was perfect, but not really by sight. We hadn't taken the breakfast option to go to the different nice places for lunch like the New Yorkers. In short I recommend this hotel, although with the tourist, night and city taxes you come out with a very heavy bill. I can't tell you anything about the SPA because we've never been or the gym.

The bathroom towels are quite small but enough so it's fine. On the other hand, they never refilled drinks and other things during the week we were there. WIFI is not free and it is quite a pity especially in our time. And it was quite expensive too. No breakfast at the hotel, you have to go to the National restaurant and as a result it is painful if you have bacon eggs. The hotel staff is not very smiling and rather rushed, remains the valet Jonathan who is very, very nice. Once we had to wait for the elevator for a long time because there are only 2 elevators and one was broken but keep cool you are on holiday! The airco in the lobby goes 10x too loud like everywhere else in NY.

missing

Mini bar prices were to high
FAQ about The Benjamin Royal Sonesta New York
How far is the city center from the deluxe The Benjamin Royal Sonesta New York?
The deluxe The Benjamin Royal Sonesta New York is located in Manhattan district in the center of New York City.
What landmarks can I find in vicinity of Benjamin Royal Sonesta?
During the stay at Benjamin Royal Sonesta guests can visit the world-famous Empire State Building (0.7 miles), Rockefeller Center (0.4 miles) as well as The Museum of Modern Art (0.5 miles) among others.
What popular attractions are the closest to the deluxe The Benjamin Royal Sonesta New York New York City?
The closest landmarks to the deluxe The Benjamin Royal Sonesta New York New York City include the Contemporary Edwynn Houk Photography Gallery (0.3 miles), the enormous 13th-century-style Gothic church "St. Patrick's Cathedral" (0.2 miles) and the 70th-floor open-air Top of the Rock Observation Deck, accessible with a 10-minute walk.
Is there parking at The Benjamin Royal Sonesta New York?
Yes, The Benjamin Royal Sonesta New York features parking available nearby.
What time is check-in and check-out at the New York City hotel?
Guests of the New York City hotel can check in from 4 PM to 11.59 PM and check out from 11 AM to 11 AM. Late check-out is also available upon request.
How much is a room at the New York City hotel?
The price of staying at the New York City hotel is $200 cheaper than $480, which is the average price for a night's stay in 5-star hotels of Manhattan district.
Which amenities are included in the rooms of the deluxe The Benjamin Royal Sonesta New York New York City?
Every suite at the deluxe The Benjamin Royal Sonesta New York New York City includes TV set and private bathrooms along with hair dryers and bathrobes.
Is the staff at Benjamin Royal Sonesta multilingual?
Yes, the staff of Benjamin Royal Sonesta speaks Spanish, Turkish and English.
Does the deluxe The Benjamin Royal Sonesta New York offer facilities for business travelers?
The deluxe The Benjamin Royal Sonesta New York conveniently features computers and a desk as well as a 24/7 business center on-site.
Does the hotel have a bar to relax at?
Guests of the hotel are welcome to relax at the onsite library bar.